Our AMAZING Specials
Add R180 for delivery in South Africa
LAS1914 Gear Puller
Only 1 left in stock - R650 inc VAT
2 & 3 legs x 100mm two sizes and capable of pulling internally or externally
Reversible
Supplied in storage case
Two sizes of gear puller (1915)
Capable of pulling internally or externally
LAS5653 Hydraulic Gear Puller
Only 1 left in stock - R650 inc VAT
Hydraulic gear puller two and three leg for internal /external pulling
12 ton hydraulic ram
Legs made from High Tensile Steel: SCM4140
Jaws opening capacity: 75mm<250mm/leg length 175mm
Max torque 55Nm
Manual Fluid Extractor - 6.5 litre (1.7 Gallon)
R1350  ~  ONLY 8 LEFT!
Includes 3 types of Nylon tubes for extracting non-corrosive fluids:
7.8 x 9.8mm | 5.3 x 6.7mm | 4 x 6mm x 1m.
Suitable for engine oil | gear oil | coolant etc.
Fixing valve and safety cup for automatic cut-off.
Quick release air pressure adaptor.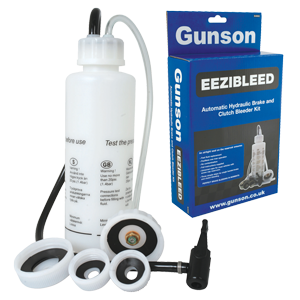 Eezibleed - GUN4062 - R800
Sets the standard for affordable brake and clutch bleeding systems.
Using air pressure from a spare wheel to effortlessly bleed hydraulic systems.
Various adaptors available to fit most vehicles with screw cap reservoirs.
Comprehensive instructions are included.
Oil Filter Chain Wrench - LAS3794 - R295
Suitable for use on old style oil filters.
Also useful as a grip wrench on stubborn corroded parts such as Citroën suspension spheres.
475mm long chain gives 140mm diameter maximum.
Snap lock grip handle.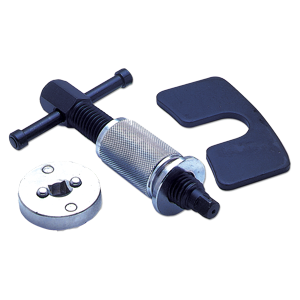 Brake Caliper Rewind Tool - LAS1314 - R490
Designed for brake calipers with a right handed thread.
3/8"D.
Reaction plate included.