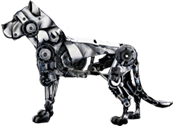 WINGATE Brake and Steering Centres & ABS Spares
Isidore Sostak established WINGATE MOTORS on the 1st of April 1960. He served his apprenticeship as a motor mechanic from the age of 16. His son Saul, also trained in the automotive industry as well as in electronics, joined the company in 1988.
In our fifth decade, we will continue to break new ground with innovative product concepts.
We carry a stock inventory of around 12,500 part numbers giving the ability to complete any order request to almost 100%, with a cross referencing of +/- 200,000 part numbers.