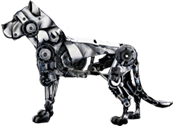 Gunson Tools
A member of The Tool Connection, the Gunson range of professional workshop tools incorporates many different types of diagnostic, testing and tuning equipment, from battery testers and multimeters to timing testers and tools. The range also incorporates many specialized repair and maintenance tools for brakes, wheels, bodywork and more. Gunson Tools are a must for the professional workshop and the serious DIY'er alike.
Some types of tools found in the Gunson range are:
Battery chargers
Battery testers
Electronic circuit testers and multimeters
Service code readers and reset systems
Performance testing and tuning tools
Wheel balancing and tracking tools
Bodywork and trim repair tools
Brake bleeding tools
Diagnostic testers
... and much, much more!
Wingate Motors represents Gunson Tools in South Africa.