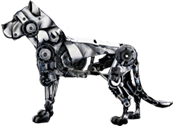 Isidore Sostak established WINGATE MOTORS on the 1st of April 1960. He served his apprenticeship as a motor mechanic from the age of 16. His son Saul, also trained in the automotive industry as well as in electronics, joined the company in 1988.
An intimate and practical knowledge of general vehicle servicing and repair requirements nurtured interest in a particular specialist segment, that finally resulted in the establishment of work related names that are known to many old and present customers. Some of these are:
Wingate Motors c.c.
Booster Brake Centre
Power Steering Services
PROTECT-A-CAR (BrakeLok anti-theft system)
All these are now consolidated under two names: 
WINGATE Brake and Steering Centres
 and 
ABS Spares.
Already in its fifth decade,
WINGATE,
with the formidable experience and know-how gained since its inception in 1960, has become one of South Africa's largest independent suppliers and re-manufacturer of brake and steering parts, assemblies and accessories to the automotive parts market as well as the Original Equipment Market.
Having started with a staff of three in 1960,
WINGATE
now has a staff of over 30 skilled workers all trained by
WINGATE
in different spheres of the business. Each member is qualified in his or her own brake or power steering fields, whether in parts or in re-manufacturing.
WINGATE
built its reputation on its specialist ability, firstly as a specialist brake repairer and rebuilder. With the development of the Brake Hydro Booster,
WINGATE
was introduced into the field of power steering rebuilding.
Isidore Sostak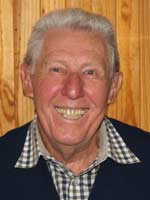 Saul Sostak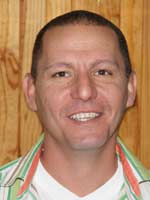 Entering the fifth decade, it was not long before the supplying of parts became a major part of WINGATE's business. Today, together with many international factories, WINGATE has its own registered brand name, "ABS".
WINGATE is now a major supplier of brake and power steering components, brake pads and kits to the general aftermarket and to the OEM market. All parts are manufactured to standards that comply with all international market and OEM requirements. WINGATE has become South Africa's largest INDEPENDENT supplier of brake and power steering specialised parts and services, and has entered other specialised sectors of the automotive industry as well.
In the 1970s WINGATE introduced the first non-asbestos, semi-metallic type of brake pad to the South African market and is a now a leader in the brake pad market. Representing Bendix Australia in Africa, WINGATE has been the leader in the non-asbestos brake pad field. These pads are now used in major OEM aftermarket programs in Africa. WINGATE is also presently marketing the first specially formulated 4x4 brake pad material to the P&A division of a major motor manufacturer.
In our fifth decade, we will continue to break new ground with innovative product concepts, as we were the first to introduce the Nu-Tech polymer rebushing system to the marketplace, start a resleeving program using stainless steel tubing for all types of hydraulic brake cylinders, publish the most comprehensive hydraulic brake catalogue, the first one in the last ten years for the African Market. We carry a stock inventory of around 12,500 part numbers giving the ability to complete any order request to almost 100%, with a cross referencing of +/- 200,000 part numbers.
WINGATE has international partners in many countries in the world, and is able to source most parts requested. We will be developing an undercar program in the future, together with a comprehensive training program in brake repairs and franchised "ABS" brake shops.